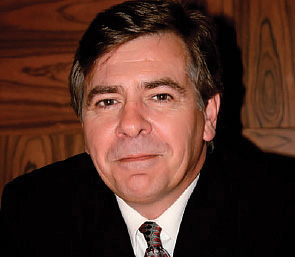 Franchisor Services
Fields of expertise
Franchise law
Business law
Commercial and Civil Litigation
Injonctions and Safeguard Orders
Commercial law
Corporate law
Publicity law
Real estate law
Surety law
General civil law
Examples of mandates
Purchase/sale of a franchise;
Acquisition/sale of a franchise network;
Start-up, management and development of a franchise network;
Evaluation of the feasibility of a franchise concept;
Drafting, reviewing and negotiating contracts;
Exporting franchise concepts outside Quebec;
Drafting, reviewing and negotiating contracts;
Providing advice and legal opinions within the fields of expertise hereinabove mentioned;
Drafting and reviewing Operation manuals;
Drafting and reviewing Disclosure documents;
Advising other lawyers on franchising;
Mergers and acquisitions;
Incorporation and organization of companies;
Drafting and reviewing contest rules;
Reviewing publicity (newspapers, magazines, radio, etc.);
Creating and instauring dispute management systems in franchise networks;
Drafting and reviewing dispute resolution mechanisms;
Corporate reorganizations;
Succession planning; and
Drafting and reviewing rules of governance, internal procedures and policies, minutes of meetings and resolutions.
Types of contracts
Master franchise agreements

Offer to purchase/sale assets/shares

Area Development agreement

Peaceful Enjoyment Agreement

Rental space acknowledgement

Services contracts (ex. marketing,sponsors,supplier of products/servicesIT,publicity,training)

Equipment lease agreement

Shareholder/Partnership agreements

Regional Development Agreement

Non-disturbance agreement

Credit check information form

Non-competition agreement

Confidentiality agreement

Change of franchisor agreement

Credit research request form

Sale of Equipment Agreement

Purchase/Sale of assets/shares agreements
Other documents and services
Demand letter;
Legal translation services;
Updating minute books;
Registration of moveable hypothecs;
Contest rules;
Initial declaration and annual reports;
Name search and registration; and
Prior notice of exercise of rights.
as well as all other ancillary documents and services to those hereinabove mentioned.
Services and Training
The mandate: the agreement between a client and a law firm
Training of executives and managers in business law
The management of a file before the Courts
How to choose a law firm?
Creating, managing and developing a legal department in a company
The evaluation of a company's requirements for legal services
How to choose an attorney for a company?
The standardization of contracts in a company
The creation of a profit centre in an in-house legal department
The role of an attorney in a company
The management of an in-house legal department
The transition to a new law firm
Costs/benefit analysis of creating a legal department and evaluating an existing one
Legal research: who, what, when, why and how?
Training services for reviewing invoices for professional services
The prevention of disputes in franchising
The management of disputes in a franchise network - Dispute Management Systems
Dispute resolution mechanisms
How to understand a legal opinion?
Your rights: Understanding Professional Billing
How to explain professional fees to the Board of Directors?
The relationship between a company and a law firm
B. Dispute Resolution Mecanisms and Dispute Management Systems
Index of book by Claude J. Pellan
I Introduction


II The Big Picture - Dispute Management Systems
1.0 Disputes
2.0 Sources of disputes
3.0 Dispute resolution mecanisms
4.0 Dispute management
5.0 Dispute management systems
6.0 Why study dispute management systems in the field of franchising?


III Exploration
1.0 Exploration committee
2.0 External consultant
3.0 Contexts
3.1 Study of the organization
3.2 Study of disputes
3.3 Study of the existing dispute management system
3.4 Study of business partners
3.5 Study of the environment
3.6 Portrait of the context
4.0 Communication channels
5.0 Objective and strategy
5.1 Objective(s)
5.2 Strategy
6.0 Study of the feasability of introducing a dispute management system

7.0 Governance
8.0 Strategic partnering

9.0 Choice and communication of decision

10.0 Report and presentation


IV Conception

1.0 Conception committee
2.0 External consultant
3.0 Resources
4.0 Selection
5.0 Training
6.0 Other resources
7.0 Documents
7.1 Mission and corporate strategy
7.2 Rules, policies and programs
7.3 List of contracts and other documents
8.0 Motivation
8.1 Introduction of dispute management system
8.2 Use of dispute resolution mecanisms
9.0 Prevention
10.0 Publicity campaign
11.0 Introduction of dispute resolution mecanisms
11.1 Methods
11.2 Will of the parties
11.3 Reverse dispute resolution mecanism
12.0 Who drafts the dispute resolution mecanism?
13.0 Between who and to what applies the dispute resolution mecanism?
13.1 Between who?
13.2 What does it apply to?
14.0 What are the legal forms of dispute resolution mecanisms?
14.1 Internal dispute resolution mecanisms
14.2 External dispute resolution mecanisms
15.0 Step by step treatment process for disputes
16.0 Summary report
17.0 Communication
18.0 List of things to do


V Introduction of a dispute management system
1.0 Introduction committee

2.0 Mission and corporate strategy

3.0 Rules, procedures and programs
4.0 Contracts and other documents - Incorporation of the dispute resolution mecanism
5.0 Training
6.0 Resources
7.0 Selection
8.0 Motivation
9.0 Introduction strategies
9.1 New franchisees

9.2 Expiry of the term of franchise agreements
9.3 The entire franchise network
9.4 Business partners
9.5 Strategic partners
9.6 Important changes to the franchise network
9.7 Pilot project

10.0 Report

11.0 Communication


VI Evaluation

1.0 Evaluation committee
2.0 Objective(s)
3.0 Dispute management system
4.0 Dispute resolution mecanism
5.0 Report
6.0 Communication


VII Administration

1.0 Administration committee
2.0 Budget
3.0 Annual report
4.0 Communication


VIII Hypothecary recourses


IX Impartition

1.0 New uses

2.0 Increasing the utilization rate of dispute resolution mecanisms


X Why introduce a dispute management system in a franchise network?


XI Constraints and reserves to introducing a dispute management system


XII Analysis of existing dispute management systems and dispute resolution mecanisms


XIII Conclusions